About AIM Realty Group Chicago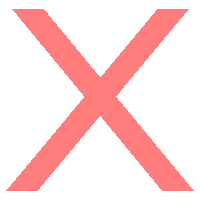 We realize that you have a choice when it comes to finding the right real estate agent and company to help you and your family make the right moves, literally and figuratively speaking. Whether it is a fortune 500 conglomerate, or a small independent firm, it all comes down to who can you really trust to help you and your family make one of the most important decisions of your life. In today's competitive marketplace, it is imperative that you have the perfect team working in your corner guiding you along the way. We consistently strive to meet our high standards of excellence throughout each and every transaction. Due to this high reputation for honesty and quality work, our clients not only come back to conduct more business with us, but are constantly referring their family, friends, and colleagues.
At AIM Realty Group Chicago, we believe that every transaction, no matter how large or small, deserves 100% of our time and commitment to you. We make sure that every single detail is taken care of and nothing overlooked. All of your attention should be focused on the purchase or sale of your property, leaving the important details for us to handle. Whether you want to maximize your buying power, or want to obtain top-dollar for your property, you can expect an uncompromised level of professional, courteous service that will meet and exceed all of your expectations.
Mission Statement
To deliver to our clients the best possible level of service with regard to the purchase or sale of real estate, ensuring that each and every client is treated fairly, professionally and respectfully. We are committed to creating customers for life by staying in touch, keeping our word and safeguarding the interests of all parties. Our Associates are full-time experienced career professionals who, through a combination of ethics, integrity, industry knowledge and technology, set to establish long term client relationships and deliver service beyond the contract.